Owing to the screen size of your device, you may obtain a better viewing experience by rotating your device a quarter-turn (to get the so-called "panorama" screen view).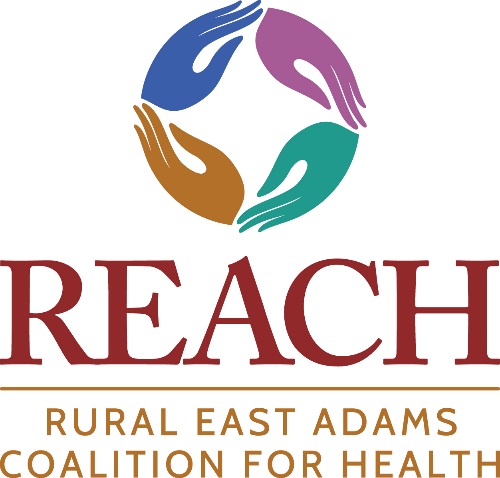 REACH:
The Rural East dams Coalition for Health
Working to educate, empower, and support healthy communities in East Adams County.

Privacy Policies
The following privacy policies apply to this site:
This website is provided as a public service by the Rural East Adams Coalition for Health (REACH).

Information presented on this website is considered public information, and may be distributed or copied unless otherwise indicated. Use of appropriate byline/photo/image credit is requested.

No attempts are made to identify individual users or their usage habits.

To protect your privacy, this site does not use persistent "cookies".

Unauthorized attempts to upload information to or change information on this site are strictly prohibited, and may be punishable under state and federal law.

If you have any questions or comments about the information presented here, please email us (just click the link).
---
© 2023, Rural East Adams Coalition For Health, a Washington State corporation
(save where expressly stated otherwise).
This web page is strictly compliant with the W3C (World Wide Web Consortium) Hypertext Markup Language (HTML) Protocol v5.2, the W3C Extensible HyperText Markup Language (XHTML) Protocol v1.0 (Transitional), and the W3C Cascading Style Sheets (CSS) Protocol v3 — because we care about interoperability. Click on the logos below to test us!

This page was last modified on Saturday, 15 September 2018, at 7:47 am Pacific Time.
---